Bed Bugs
Bed Bugs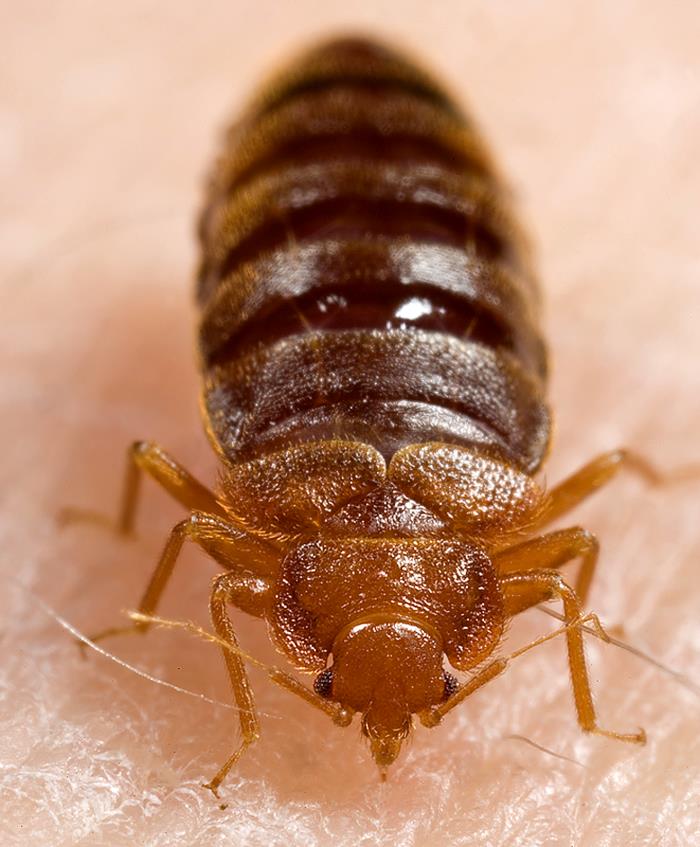 Bed bugs are insects that feed only on blood from humans and other animals.
When they get inside a home or business, they typically hide in tiny cracks or crevices during the day. At night or in dim light, they come out to feed on sleeping victims.
In South Carolina and across the United States, people are reporting a surge in bed bug infestations, especially in places that have high turnover such as hotels, motels and apartment buildings.
Infestations can cause severe anxiety among residents and can harm the reputation of a business.
Bed Bugs Multiply Quickly
Property owners should act quickly to eliminate bed bugs when they discover an infestation. Bed bugs reproduce and multiply rapidly, which will make treatment more difficult and expensive down the road. The bugs can spread throughout entire buildings by crawling along spaces in-between walls and hitching rides on people, possessions and even cleaning tools.
Can DHEC Help?
The U.S. Centers for Disease Control and Prevention (CDC) does not consider bed bugs a public health threat, and South Carolina has no general laws, regulations or funding to address bed bug infestations in businesses or homes. Bed bug problems are a private sector responsibility.
Although DHEC staff cannot offer direct assistance in resolving most bed bug-related problems, we've created this website to help you better understand how to prevent, identify and eliminate infestations.
In addition, our state entomologist, Dr. Chris Evans, is available for consultations with doctors and nurses, veterinarians, sanitarians, epidemiologists and others.
---
For more information contact: (803) 896-0655 Fax (803) 896-0645